Special Announcment:
Bill Barton Signs Contract with Steve Jackson Games for GURPS Gaslight Worldbook!
Yep, Bill Barton Games owner/designer William A. Barton has signed on with Steve Jackson Games again to write a Victorian-era supplement for GURPS, currently (and most likely permanently) titled GURPS Gaslight. Bill is glad to be getting his hand back into RPG writing, especially about the Victorian period (although he'll never abandon Rock 'N' Role-Playing). If this book does well, who knows? Maybe Chaosium (or a licensee) will finally bring Cthulhu By Gaslight back into print. (But don't look for any CoC material in GURPS Gaslight. SJG's recently renewed CoC license is valid only for GURPS Cthulhupunk, a new printing of which is now out. So if you want Victorian Mythos action in GURPS, you'll want to grab that book, too.) Check back here for more updates on the project. (In the meantime, look for three of Bill's submissions in GURPS Steam-Tech, released by SJG earlier this year: The Holmes I Detection Automaton, the Mycroft-IV Police Engine, and Black Smoke, ala War of the Worlds.)
Updates: GURPS Gaslight is still on, despite the layoffs last fall at SJG--thanks mainly to the Origins award win by GURPS Steampunk, showing that the Victorian era is indeed a popular one for role-playing. (Congrats to Steampunk author William Stoddard for the win!) Unfortunately, severe illness on Bill's part has delayed his completion of the manuscript, so publication will also be delayed, probably until early next year. We'll keep you informed as we know more. (In the meantime, keep an eye out for GURPS Castle Falkenstein: The Ottoman Empire, now in playtesting at SJG, for a look at the Middle East in the Victorian Age.)
Additionally, the latest word from Chaosium is that a new edition of Cthulhu By Gaslight may come under consideration in late 2002 or, more likely, 2003 (although nothing's written in stone). So if you're interested in seeing that supplement revived, drop Chaosium a line about it. In the meantime, you can find some of Bill's Cthulhu By Gaslight 1890s material in the new edition of the main Call of Cthulhu rules just out, as well as in the Creature Companion. The 1890s live!
Other than that . . . This page is under construction, too, for now. We promise you some neat goodies to come about gaming in the Victorian era if you'll not be too disappointed and promise to come back and check us out later. Okay? (And if you came here from the main Bill Barton Games page and you're wondering what this topic has to do with rock 'n' roll, just image electric instruments by Tesla and Edison, steam-powered drum kits . . . the mind, well--boggles, wot? Rock on!)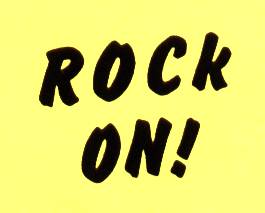 Coming Soon!
Look for our new online newsletter, "Gaming By Gaslight," in the near future. We'll be publishing on an irregular schedule, highlighting various role-playing and other games set during the Victorian/Edwardian eras, with news and reviews of all that we can find. If you want to subscribe to the newsletter, just send us your e-mail address. Or you can just read the issues here online, from links on this page. (And if you have news or a review of a Gaslight-era game, feel free to send it to us, preferrably within an e-mail or, if necessary, as an MS Word or HTML attachment.) Look for the first issue coming this summer!